Many turn to Allicidin® for their most important client needs. This product offers a broad-spectrum formula that showcases a premier quality garlic extract with a high, concentrated allicin content. This formula elegantly supports both immune and cardiovascular health. It is known for its Allicin OrganoSulfur Complex™ which yields the unique nutrient, allicin, a legendary organosulfur immune compound found in garlic – in a concentrated form. Allicin is activated in garlic when the fresh bulb is pressed, causing it to release the catalyzing enzyme, alliinase, which quickly converts alliin to the immune-active compound, allicin.
ALLICIN – THE ACTIVE FACTOR IN GARLIC
Concentrated allicin is the result of a process which produces living-source allicin from pure garlic extract – for the first time in recent history. Allicin is not garlic – but the fully potent, active factor in garlic in concentrated form, never before available in supplement form until recently.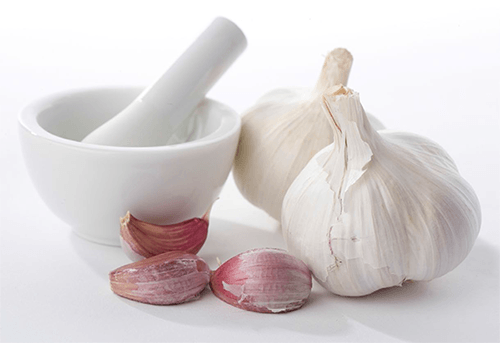 GARLIC'S PROPERTIES REDISCOVERED
Garlic may well be one of the most famous of all plants in human history, revered for its wide-ranging health benefits – dating back to use by the pharaohs and many other ancient cultures such as the ancient Greeks, Romans, Egyptians, Babylonians and Chinese civilizations.
YOUR NEXT STEP INTO… THE BEST OF 21ST CENTURY IMMUNE SUPPORT
Ingredients:

Allicin OrganoSulfur Complex™

630 mg

Yielding:

Garlic (bulb) Extract (Allium sativum), Wild Bear Garlic (leaf) (Allium ursinum)

S-Allyl Cysteine

190 mcg

Allicin

3,780 mcg

Alliin

6 mg

Organic Turkey Tails (mycelia, fruiting body, spore) (Coriolus versicolor)

72 mg

Organic Hyssop (aerial parts) (Hyssopus officinalis)

72 mg

Organic Parsley (leaf) (Petroselinum crispum)

72 mg
Other Ingredients: Plant-Source Capsules (cellulose, water)
Recommended Usage:
Take 2 capsules daily or as directed by a health professional.
Acute Relief Strategies: Take 6-9 caps/day, preferably spread out throughout the day for acute situations. Take a higher dose if bodyweight is more than 150 lbs.*
Chronic Relief Strategies: For chronic conditions, dose recommendations of ~4-6 caps per day for ~2-4 months can reduce reoccurrences.